Our Story
#HAPPYCOUPLE Love Story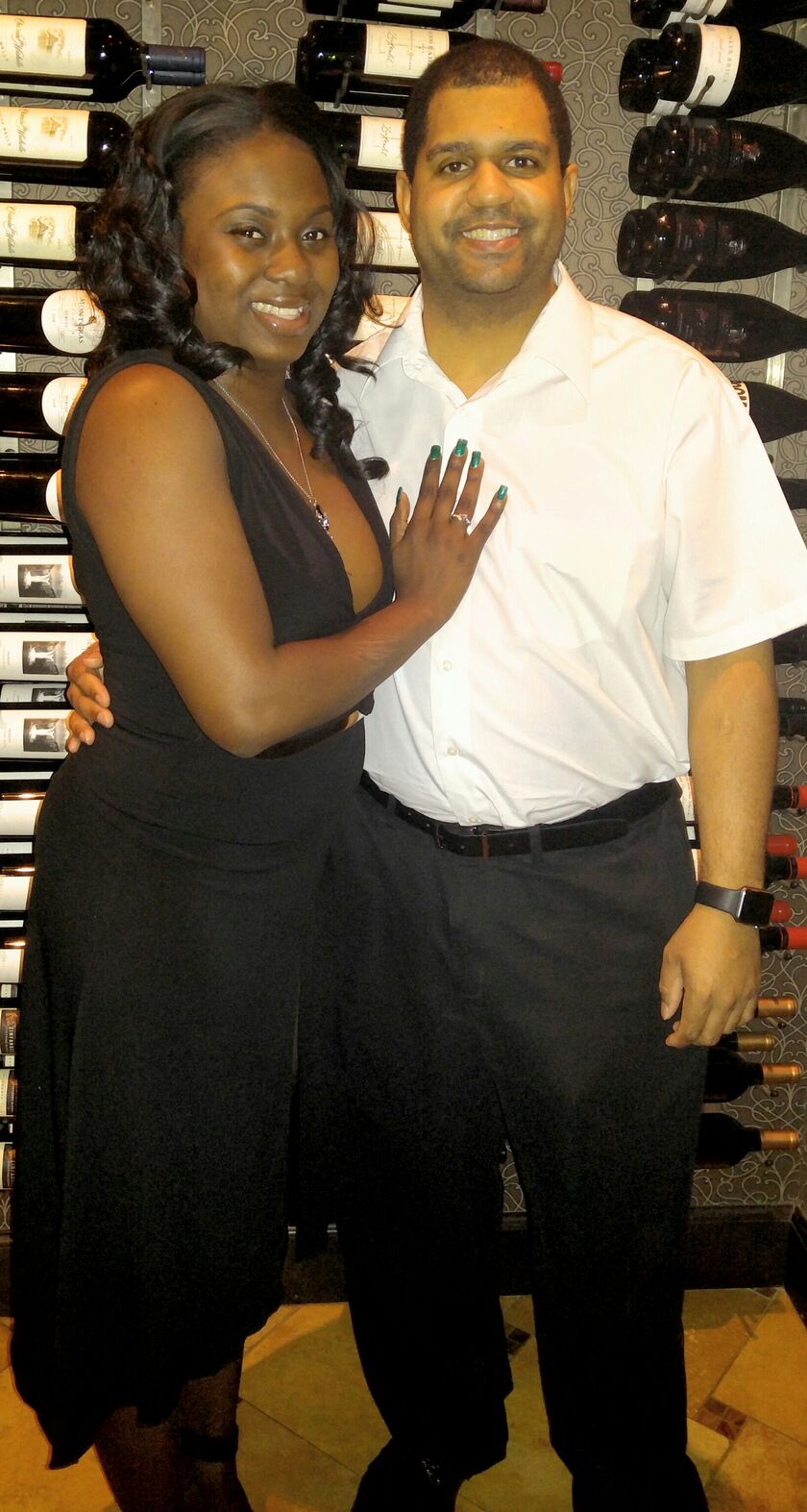 Dustin & Mariah....well since you asked


How did the #HAPPYCOUPLE come about?






Well, Dustin reached out to Mariah on Facebook. Everyday...continuously...for a while. He would send a "Good Morning" every morning. A "Good Afternoon" every lunch hour. A "Good Night" every night before bed. They talked about life, goals, family, fears and traveling the world. After a while, Mariah in her direct, lovable, but not really looking for love kind of way asked Dustin "Are you going to ask me out or what?"
He responded in his amazingly funny, confident, you know you like me girl tone..."I was just waiting for you to ask me."
They laughed.










Then Dustin picked her up from Lawrence Technology where she was obtaining her Six Sigma Green Belt in his orange Mustang (Diva 3.)










They went to Champs in Bloomfield Hills where they laughed, ate and had an amazing time.


2 Years later... one girlfriend proposal, months of laughs and smiles, days of eating at some of the best restaurants in the world, 2 Bacon Bash events, a few trips to Chicago, one trip to Mexico, Las Vegas, Miami and Niagara Falls...and a proposal in Jamaica later...they were engaged to be married.


I guess you can say that although Mariah was not looking for Love, God found a way for her to find it with Dustin...










#MEETTHEBERRYS COMING in 2019
The Wedding
Saturday, July 20, 2019
3:00 PM
Attire: Formal Attire
Ceremony
Second Ebenezer Baptist Church
14601 Dequindre Road Detroit, Michigan 48212-1503
Reception
ANDIAMO BANQUET CENTER
7096 East 14 Mile Road, Warren, MI 48092, USA
Everyone is invited to the wedding Ceremony! Reception is limited to invited guests only. Formal invitations will be mailed.
Other Events
#HAPPYCOUPLE Kick Off with the March of Dimes
Saturday, May 19, 2018
9:00 AM
DMC Heart Hospital
311 Mack Ave, Detroit, MI 48201, USA
In case you were not aware, Mariah and Dustin are kicking off their wedding celebration with a "March of Dimes" walk. Dustin is the team leader for the #HAPPYCOUPLE team, as this walk is very close to his heart. Dustin and his twin brother were both born premature 31 years ago. Him and Mariah are grateful that God allowed them to live after only having just a 10% chance of life.
They are trying to raise $1000 for other premature children to have a chance at life, happiness and love. Please before you leave this site click on www.Marchforbabies.org/HAPPYCO... and donate towards their cause.
~Mariah & Dustin, HAPPYCOUPLE
Wedding Party
Justin Berry - Best Man
Dustin's Twin Brother
Dennis Boyd - Groomsman
Dustin's Godbrother
Marquis Boyd - Groomsman
Dustin's Godbrother
Jaylan Collins - Groomsman
Mariah's Nephew
Destini Townsend - Matron of Honor
Mariah's Sister
Phoenichia Jones - Maid of Honor
Mariah's Sister
Ashley Berry - Bridesmaid
Dustin's Sister
Maria Caballero - Bridesmaid
Mariah's College Alumnus & Best Friend
Mykah Allen - Flower Girl
Mariah's Niece
Julien Berry - Ring Bearer
Dustin's Nephew
Caleb Townsend - Ring Bearer
Mariah's Nephew
Cameron Townsend - Attendant
Mariah's Nephew